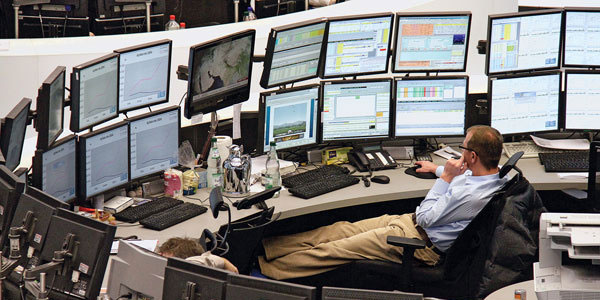 Multi-asset strategies essential as volatility continues, say Barings
– Barings' annual study of best and worst performing asset classes shows sharp swings in performance
– While European equities top the 2012 list, the class was one of the worst performing in 2011 and 2010
Annual research from Baring Asset Management ("Barings") into the best and worst performing asset classes over the past five years has revealed that sharp swings in performance for mainstream investment sectors continued in 2012, underscoring the benefits of a multi-asset approach to investing. While European equities lead the way in terms of 2012 performance, returning 17.8%, the asset class was one of the worst performing in 2011 as well 2010 and 2008 (see table below).
Percival Stanion, Head of the Multi Asset Team at Barings comments: "Despite last year being a generally positive year for equities, particularly emerging market and Asia equities which saw strong gains due to positive sentiment around China, the wider environment has remained volatile and uncertain, as evidenced by the changing fortunes of key asset classes.
"This year's Barings research once again illustrates this year-on-year volatility, with the best and worst performing assets changing dramatically. In our opinion the study shows why multi-asset funds, which have an unrestricted mandate to move into and out asset classes as the fund manager sees fit, have found strong favour with investors looking for efficient investment vehicles."
Percival continues, "We increased our allocation to emerging market towards the end of 2012 and this helped drive performance. We invested in UK firms with emerging market exposure as well as more directly into Emerging Market equities. For emerging markets in 2013, the recent aversion to the perceived riskier parts of the equity universe means that valuations are particularly attractive. Asian markets finished the year strongly – helped by an improving economic picture in China – and Barings expects emerging equities to perform better in 2013.
"In terms of the wider picture for the year ahead, the economic and policymaking backdrop looks to be improving at the margin. This has significant implications for risk assets. Although the pace of economic growth is likely to be modest and unevenly distributed, it should be positive for profit margins. Equity valuations look cheapish versus government bonds. In our view, equities will remain a volatile asset class because political risks are still very obvious, but these factors are compensated for in the higher risk premia available."
Source: Barings as at 31.12.12
The Baring Dynamic Asset Allocation Fund has a three-year annualised performance of +5.7%2 compared to its 3 month LIBOR +4% target of +4.9%. As at the end of 2012, the Fund was predominantly allocated to Corporate & convertible bonds (26.4%), UK equity (24.4%), International equity (18.8%) and Government bonds (12.9%). Following a more stable looking global economy, the Fund increased its risk profile in the final quarter of last year, taking equity holdings up from around 30% at the end of the third quarter to 43% by the fourth.
1 Source: Barings, in sterling terms, as at 15th January 2013
2 Source: Barings, as at 31st December 2012. Performance figures relate to the class I GBP share type and are net of fees and charges, in Sterling terms on a NAV per share basis with net income reinvested. Inception date: 16th January 2007.