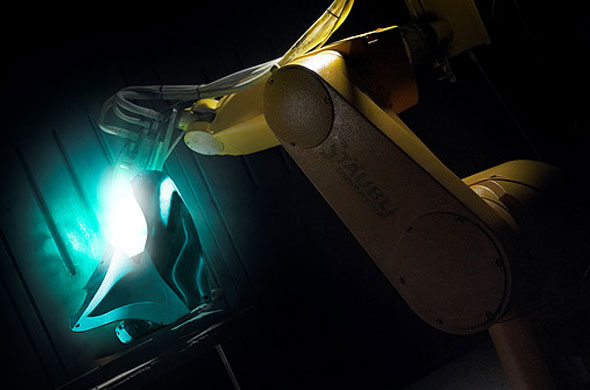 Abingdon, UK. An Abingdon-based automotive heat management specialist has been nominated for the 2014 Carter Jonas Business Export prize at this year's Oxfordshire Business Awards.
The prestigious awards, now in their 20th year, celebrate the achievements of businesses across Oxfordshire. Zircotec, renowned for its proprietary thermal barrier coatings used widely in the motorsport and automotive sectors, was selected by judges after achieving dramatic rises in export sales year-on-year over a number of years. Successes include the supply of coatings to an increasing number of performance car and motorcycle manufacturers across Europe, including Lamborghini in Italy. The company has also won a major new contract to supply its flexible heatshield material ZircoFlex® for a major US car manufacturer project.
The nomination recognises the positive impact of the growth at the Abingdon factory. Earlier this year, Zircotec added a night shift and a programme of recruitment is in place to satisfy growing demand.  Investment has already led to new production and finishing facilities coming on line, with further investment now underway. "Zircotec is delighted to be selected as a finalist for this important regional award," says managing director Terry Graham. "Through our rising exports and domestic sales, we are successfully growing our business and generating manufacturing jobs in Abingdon. We are also investing in new equipment to ensure sustainable development and keep up with demand." The Zircotec factory is on the site of what was the MG car factory in Abingdon and is regenerating the town's involvement with manufacturing, motorsport and performance cars.
This announcement follows a string of successes for Zircotec in the past 12 months including being nominated alongside McLaren and Ford Motors (with its ECO Boost Engine) for a Society of Motor Manufacturers and Traders automotive innovation award.