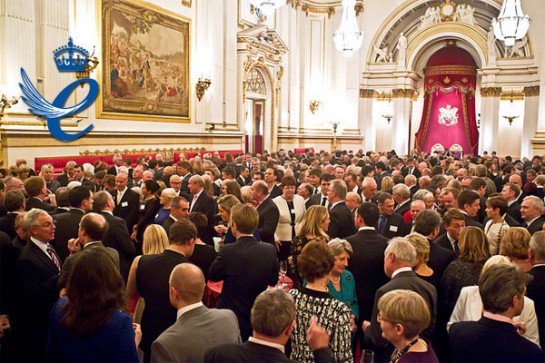 More than 100 UK businesses have won Queen's Awards for their international trade alongside companies winning for sustainable development and innovation. The businesses are recognised as part of this year's prestigious awards that reward growth and enterprise.
The Department of Business Innovation and Skills (BIS) unveiled the winners of the 2014 Queen's Awards for Enterprise today.
The successful businesses range from large firms such as Jaguar Land Rover and Veolia Environmental Services UK plc to much smaller enterprises, including All3Media International Ltd, Frugi and Orangebox Ltd.
Secretary of State for Business, Innovation and Skills Vince Cable said:
"Companies that are growing, innovating and championing UK business overseas deserve the recognition that these awards bestow.
"With more than 100 international trade winners this year, it is clear that Britain is emerging as a leader in selling its quality services and products throughout the world."
Skills and Enterprise Minister Matthew Hancock said:
"The Queen's Awards are a prestigious honour for a company to receive and the extent of this year's winners shows what an enterprising nation we are.
"The fact that small businesses can share these honours with large household names illustrates that they are the backbone of our economy and deserve to be recognised as such. I would encourage every UK business to consider entering next year's historic 50th year."
The announcement of this year's winners coincides with the launch of the 50th anniversary awards for 2015.
This year the success of 162 businesses has been recognised: 110 companies have won Awards for International Trade; 39 for Innovation and 13 for Sustainable Development, benefitting the environment, society and the economy.
Eight individuals have won the Queen's Award for Enterprise Promotion, nominated by their peers for their efforts to encourage UK entrepreneurship.  Their nominations show that, in addition to being full-time entrepreneurs, they have voluntarily passed their skills and experience on to others, involving themselves in education and providing help and support to develop people's business skills. These eight individuals, together with the successful businesses, can now look forward to a Royal Reception at Buckingham Palace in July.
The standard of entries this year was very high:
20 per cent of entrants won an Award.
18 of the winning companies have 10 employees or fewer
135 have fewer than 250 employees
Winning businesses in 2014 come from a range of sectors including, fashion, food and drink, media, IT and construction, and range from enterprising small businesses, with just a handful of employees, to companies employing thousands.  Although the majority of winners are from England, Northern Ireland, Scotland and Wales have all produced winners this year.
There are two multiple Award winners this year in the 'International Trade' and 'Innovation' categories:
Optasense Ltd – a Hampshire company employing 122 staff and specialising in oil and gas pipeline monitoring.
High Voltage Partial Discharge Ltd – based in Salford, this company provides testing services focusing mainly in oil, gas and offshore renewables.
Winners of The Queen's Awards for Enterprise are visited by a Royal representative and presented with a crystal bowl to mark their achievement. They also attend a celebratory reception at Buckingham Palace.  They can use The Queen's Award Emblem in advertising, marketing and on packaging for a period of five years, as a symbol of their quality and success.
The government is committed to supporting small businesses throughout the country to provide an environment that engenders growth. This commitment was outlined in Small Business: GREAT Ambition, which was published in December of last year.  To ensure small firms not only survive but thrive in the future, the Business is GREAT Britain website provides information about the range of support available from government and partners.