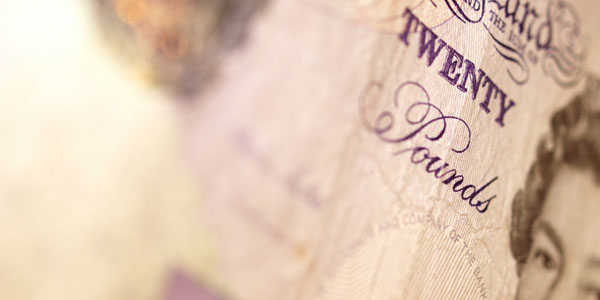 Small and medium-sized enterprises (SMEs) are increasingly able to secure bank loans supported by a Government-backed scheme, as lending under the scheme reached its highest level since 2010.
Enterprise Finance Guarantee (EFG) scheme lending figures, published today, show banks offered loans worth £111 million to SMEs in the third quarter of 2013, the most since 2010. As well as the banks offering more, and bigger EFG loans to SMEs, the value of EFG loans drawn by businesses this quarter was £87 million, the highest since 2011.
EFG is a demand-led scheme which allows banks to lend to SMEs who would otherwise not receive credit, by providing the banks with a government guarantee for 75 per cent of the loan value. Since May 2010, over 13,400 SMEs have been offered EFG loans with a total value of nearly £1.4 billion.
Business Secretary Vince Cable said:
"Ensuring small businesses have access to the finance they need in order to grow and thrive remains a crucial issue. The EFG scheme is making a vital contribution and businesses needing finance should take heart that the banks seem to have upped their game.
"But there are long-standing problems with the finance markets which need addressing, and that is why I have created the British Business Bank. We need a much more competitive and diverse market, which businesses of all sizes can have confidence in and helps build a stronger economy."
In total, EFG supported lending is available through 42 finance providers, including all of the main high street banks. Today's figures show considerable progress has been made across the board since the same quarter last year, with Barclays Bank in particular consistently offering increased EFG lending since 2012. In the last quarter, Barclays offered nearly twice as much in loans to businesses compared to the same period last year, despite the number of loans offered only increasing slightly.
Enterprise and Skills Minister Matt Hancock said:
"As the economy recovers, more and more businesses are looking to invest but they can only do so if they can get the loans they need. Today's figures show EFG supported lending at its highest level since 2010 and this is a reflection of how we have worked with the banks to encourage EFG lending.
"We have a record number of businesses in the UK and we are determined to do everything we can to make sure our small and medium-sized businesses are able to succeed both at home and abroad."
Business Minister Michael Fallon wrote to the Chief Executives of the five main high street banks in September 2012 to challenge them to increase their EFG lending after lending continued to fall significantly from the peak in 2009. This was despite the Government, in partnership with the banks, making a number of changes to the scheme to make it more flexible and easier to access.
The EFG is one of the schemes that has been brought under the British Business Bank, which is being set up by as a Government-owned economic development bank. It has recently appointed Ron Emerson as Chair and confirmed the first £45 million commitments from its £300 million Investment Programme