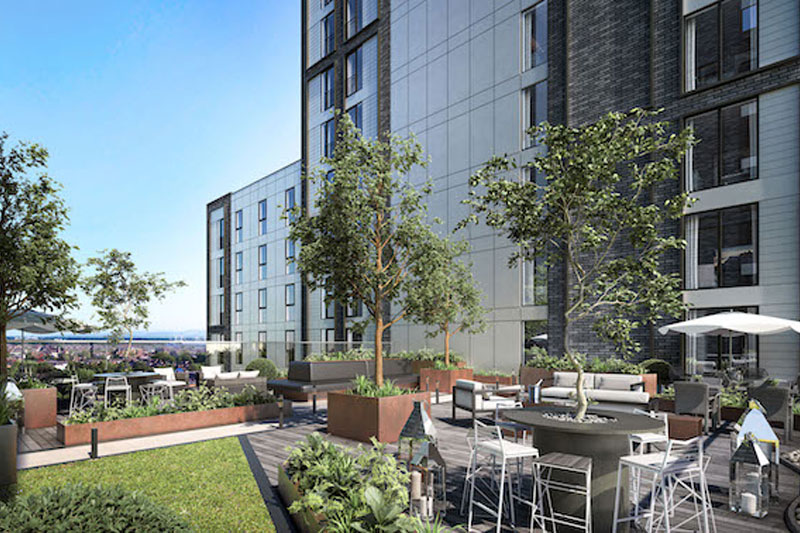 Property investment company Fabrik Invest has revealed details of its newest development: The Exchange, in Preston. It is the second development that the company is offering in the rapidly growing northern city, following in the wake of the hugely successful Bishopgate Gardens.
Preston Showcases the Potential of the North
200 stylish homes launched, as Preston rents rise at one of fastest rates in UK
Investors seek to capitalise on £434 million worth of public funding
Exchange residents to benefit from host of amenities and on-site neighbourhood creation
"There's so much dynamism in the property sector in the North right now and Preston is really showcasing that. Not only are property values rising rapidly, but so are rents, and there's strong, sustained demand for well-located homes with the right amenities." .. Dale Anderson, Managing Director, Fabrik Invest
Developed by respected local firm The Heaton Group, The Exchange will include rooftop gardens, a gym, a residents' lounge, bicycle storage and a concierge. Commercial units on the ground floor, with carefully procured tenants, will deliver neighbourhood creation as well as the homes themselves. The 200 apartments will be split across three buildings. They range from one to three bedrooms, with prices starting at £136,000. Construction is already underway and completion is due in 2023.
In 2019, rents in Preston rose faster than in any other city in the North West and by Q1 2020, the city had made it into Zoopla's index of the top ten cities with the highest annual rental growth in the UK.
The picture is certainly a positive one for the UK's northern cities. JLL reports a 57% increase in northern letting activity so far in 2021, when compared with Q1 2019. And Savills has pegged the North West as leading the UK for projected property price growth, forecasting increases of 28.8% across the region in the five years to 2025 (versus 21.1% nationally).
The Exchange is poised to allow investors to take full advantage of this regional growth, as well as of the funds being channelled into Preston itself. £434 million worth of public funding has been allocated to regeneration work in the local area, along with £19.9 million from the Towns Fund, as announced in March.
"There is some real game-changing regeneration work taking place in Preston right now. That's exciting from an investment perspective, as the work that's underway has the potential to drive up property prices substantially. Investors who choose Preston therefore have a lot to look forward to over the coming years."
Dale Anderson, Managing Director, Fabrik Invest