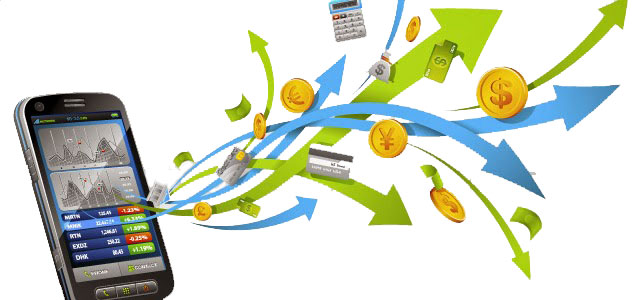 Bank transfers are history and contactless is the future, says founder Kent, as he predicts Personal Finance Trends for 2014.
Using his insider knowledge of the rapidly evolving consumer finance sector, Azimo founder Michael Kent, has revealed the top five ways we'll be spending money differently over the next twelve months.
Azimo, the online international money transfer service, is challenging the big boys of the money transfer market by revolutionising the way we transfer money to friends and family overseas. It is the cheapest and easiest way to send money to 195 countries across the world, from your smartphone, tablet or desktop and even through Facebook.
Personal Finance Trends for 2014
1. Bank transfers are history
"The days of sending money abroad using your high street bank are numbered. Banks are ripping everyone off with their exorbitant fees and at best will ensure your money gets there in one day and at worst, in 12 working days. People are beginning to realise that there are other cheaper ways to transfer money, including Azimo, with rates up to 85 per cent cheaper and confirmed delivery to the recipient's account in 24 hours or less."
2. Contactless is the key
"Contactless peer-to-peer payments will be more popular than ever next year. Providers such as Square Cash in the US are already making it much easier to transfer money between friends in the same location using just your email. As we lead increasingly busy lives, companies which offer Facebook verification over creating an account, contactless over pin numbers or transferring money on-the-go via email from your phone will flourish."
3. The Bitcoin test
"Bitcoin will boom or bust in 2014. The virtual currency is currently profiting from high publicity, but with wildly fluctuating prices its long-term position as a serious method of exchange is still up for debate. What is clear is that crypto currencies with their low costs and faster speeds of exchange have huge potential. Also consumers are fed up of lining the pockets of the middle man, whether that's the credit card company or the bank. Put those two factors together and the future of digital currencies looks more sustainable than ever."
4. Money management will modernise
"With the advent of the smartphone, it's never been easier to manage your bank account, whenever and wherever you are. New apps that interact with existing accounts such as Simple.com, Avuba.com or Account Tracker mean that next year we will spend less time in bank queues as we'll be better equipped to budget, save and spend."
5. Save, save, save
"The UK economy is slowly recovering and will continue to stay on track as long as we Brits keep to our thrifty ways. As consumers we're becoming more confident about using new methods to pay for goods, avoid steep charges and obtain the best rates when transferring money internationally. We want our money to stretch further and with the help of lean start-ups, which are currently shaking up the traditional payment ecosystem, they will achieve this in 2014."