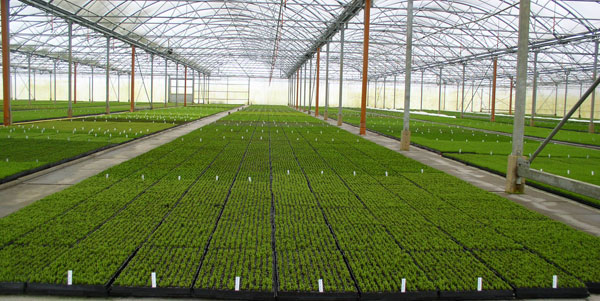 They usually say wealth tends to create more wealth and that to succeed quicker in business, one has to come from a well off family or financial background. But a young entrepreneurs from Phalaborwa, a small town in Limpopo, has proven that having a rich background is not the only way to the top.
At just 36, Sello Malatji, a qualified Horticulturist, has emerged from humble beginnings to own a multimillion rand business which has not only changed his of life but brought hope to the 141 people who have found employment at his company.
He is a classical reminder that through determination, hard work and willingness to succeed, anyone can overcome their personal circumstances to achieve great things in life.
SAnews speaks to him about the secret behind the success of his company Rothe Plantscapers, which he co-owns with his business partner Ronald Mugwena. The company, which is an ornamental gardening service provider and specializes in landscaping maintenance and installation, among other things, has done exceptionally well and has been recognised for its work by receiving two awards in the past two years.
It was awarded the 2014 Best Service Provider by the African Leadership Academy and last year, the business received an award from South African Landscapers Institute (SALI) for Landscaping and Gardening Excellence, for the site work that was done at Eskom.
In 2007, Malatji started Kwa-pele Landscapes with his business partner but left after 18 months because he was not happy with the direction that the business was going.
Determined to make his entrepreneurial dream a reality, he later headed a major project for a company called Amaloba Horticultural Services which had a contract with the University of Pretoria. He worked on the project for a year before starting Rothe Plantscapers.
He started the business with only R600 and the company has grown to make 22 percent profit with revenue reaching R3 million in the last financial year.
Looking to grow his business further, about two years ago, Malatji approached the Small Enterprise Development Agency (Seda) for assistance with business development.
"We were worried at the time that we did not have a proper financial system in place, so we decided to approach Seda for assistance," he says.
Seda supported Malatji's business to implementing a financial system which assisted his company to maintain accountability for expenditures and revenues. The system also controlled finances to minimize waste and loss.
Seda is an agency of the Department of Trade and Industry and its core focus area is technology, business incubation, which includes empowering SMMEs to use technology to improve the competitiveness of their businesses.The incubators provide business infrastructure, strategic guidance and an environment for learning which includes providing a platform for sharing experiences and ideas.
For someone who grew up growing plants at his family farm in Phalaborwa, the married father of three sons has done well for himself. He attributes his success to his upbringing, discipline and family. He has two younger sisters. One is in business and the other in aviation.
But Malatji admits that starting a business has not come without any challenge.
"It was tough and difficult…you need to persevere. There's going to be a lot of hard days, there's no money sometimes, you just need to push through as long as you understand and you believe, have faith and you know what you want," he says.
Malatji says cash flow was always a challenge as his business did not receive any funding.
He says he overcame the cash flow challenge by building good working relationships with his suppliers.
"When we got a project, we started negotiating credit accounts with our suppliers, preferably 45 days, with our clients we requested anytime between 15 and 30 days payment periods just to make sure that our cash flow is positive.
"We built good relationships with our creditors, they gave us material upfront."
Malatji's advise to young people who aspire to start their own businesses to do research about the services they wanted to offer.
"You need to know what you are selling because statistics say a lot of small businesses open and close doors within five years, simply because we don't learn enough about the market, we don't know enough about competition.
"You need to sell the business, sales is very important, you need to constantly sell the business, that is the only way you are going to grow the business."
He believes continuous training and development makes a business competent and gives it credibility.
"As a business we are in this for the long haul and we are not a fly by night and we are competent," he says. – SAnews.gov.za