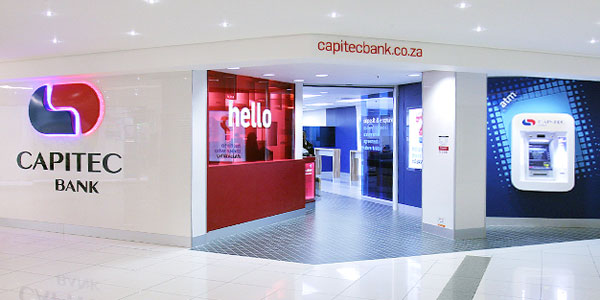 The South African Reserve Bank (SARB) says while it has taken note of rating agency Moody's decision to downgrade Capitec Bank Limited, it does not agree with the decision.
Two reasons were given for the rating action: a lower likelihood of sovereign systemic support based on decisions recently taken in relation to African Bank Limited (African Bank), and heightened concerns regarding the risk inherent in Capitec's consumer lending focus.
"The SARB notes the decision by Moody's Investors Service to downgrade Capitec Bank Limited by two notches, and place it on review for a further downgrade. While the Bank respects the independent opinion of rating agencies, we do not agree with the rationale given in taking this step," said the bank's Head of Group Strategy and Communications, Hlengani Mathebula.
"With regard to the first point, it is important to reiterate that the approach taken by the SARB to any resolution to address systemic risk will always be based on the circumstances and merits of the particular prevailing situation.
"Decisions will also be informed, as was the case with African Bank, by principles contained in the Key Attributes for Effective Resolution Regimes proposed by the Financial Stability Board (FSB), which have the objective that a bank should be able to fail without affecting the system. This is in keeping with evolving international best practice," said the bank on Saturday.
Earlier this month, the Reserve Bank announced that African Bank Investment Limited (Abil) has been put under curatorship and that it would pay R7 billion of African Bank's bad loan book.
Abil will receive a R10-billion capital injection by a range of banks such as Capitec Bank and Investec Bank Limited, which have formed a consortium to underwrite the R10-billion capital raising.
In the case of African Bank, bond holders and wholesale depositors are taking a 10% haircut, which is generally regarded as being very positive, given that the trades following the announcement of African Bank's results were taking place at around 40% of par.
"In fact, substantial support was provided, not reduced. Moreover, all retail depositors were kept whole and are able to access their accounts fully.
"The Moody's statement justifies the rating action further on the basis that Capitec follows a similar business model to African Bank. This is incorrect; the two lenders do not share the same business model. While both are active in the unsecured segment of the market, Capitec follows a very conservative approach to risk and prudent provisioning practices, and considerable diversification has been taking place in a steady manner in product, client and revenue streams," said the SARB.
The central bank reiterated that the South African banking sector remains healthy and robust. – SAnews.gov.za