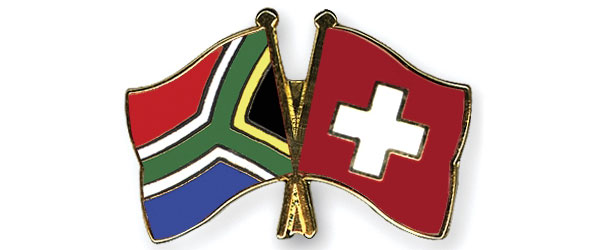 Pretoria – South Africa's Minister of Trade and Industry, Dr Rob Davies, has arrived in Zurich, Switzerland, on an official visit to deepen bilateral economic relations between the two countries.
The main purpose of the SA-Switzerland Joint Economic Committee (JEC) is to strengthen bilateral relations between the two countries, and it takes place alternatively in Switzerland and South Africa. The last Session of the SA-Swiss JEC was held in Pretoria on 31 March 2010.
The meetings of the commission provide an opportunity for the two countries to take stock of on-going economic relations work.
While in Zurich, Davies will hold bilateral talks with his Swiss counterpart Federal Councillor Johan N. Schneider-Ammann; address the Swissmem Industry Day; meet with the SwissCham Southern Africa and potential investors.
Davies's meeting with Schneider-Ammann will focus on the work of the South Africa-Switzerland Joint Economic Commission.
Davies said that his official visit to Switzerland was important to both countries as that country was one of South Africa's major trading and investment partners in Europe.
"In 2011, Switzerland was ranked as the eighth largest export destinations for South Africa in the world … Moreover, Switzerland ranks as the seventh largest foreign direct investor in South Africa.
"Since 2003, Swiss firms have invested more than R17 billion of capital expenditure into projects in South Africa," said Davies.
South Africa's exports to Switzerland show an upward trend over the five-year period ending in 2011, with the exception of 2010.
"Total exports from South Africa to Switzerland increased over this period from R8.8 billion in 2007 to R21.2 billion in 2011. This constitutes an annual average growth rate of 30 percent over this period."
Davies, however, noted that the total exports to Switzerland dropped to the lowest level in 2010, compared to the corresponding period a year earlier. He attributed the decrease in demand in Switzerland to global economic downturn.
He further noted that Switzerland, as a member of the European Free Trade Association (EFTA), offered good opportunities for South African exporters, who benefitted from the advantages of the free trade agreement between EFTA and the Southern African Customs Union.
In 2011, 3% (R21.2 billion) of South Africa's total exports to the world were destined to Switzerland, whilst, 73% of Switzerland's total imports from the African continent, were sourced from South Africa. – BuaNews