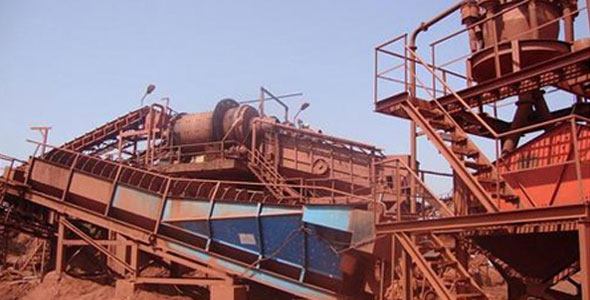 South Africa – The Investing in African Mining Indaba is an annual platform that brings more than 7 000 seasoned captains of industry in the mining sector under one roof at the Cape Town Convention Centre. Mining Indaba 2015 is scheduled to take place from 9 – 12 February. The event comprises an exhibition, conferences, meetings, on-site and offsite events wherein strategic investment discussions are held between industry, investors and governments.
Article By Trade and Industry Minister Dr Rob Davies
At this year's Indaba, South Africa will present a prestigious national pavilion co-hosted by the Department of Trade and Industry (the dti), Department of Mineral Resources (DMR) and the Department of Science and Technology (DST). The national pavilion will also host twenty companies and relevant State Owned Companies which will showcase cutting edge offerings to potential investors and project promoters. Over the years the keynote address by the DMR minister has been a major highlight, this year will be no different with the Minister taking to the podium on the 10th of February. In addition SA will also host an investment conference on the 10th of February featuring the three ministers as panellists where policy, regulatory, challenges and opportunities will be discussed in a mining investment dialogue.
The dti's participation at the 2015 edition of the Indaba is centred around government's strategic focus on industrialisation and enhancing the linkages between mining and the rest of the economy. South Africa intends to extend and expand value chains activities within the country, increase local content in the supply of capital goods and services, improve access and inputs or mineral based products to the rest of the economy and promote the transformation of the sector. Our aim is to ensure that more value is added to domestic mineral products ahead of export, so as to extract greater economic value and employment from the country's mineral resources, estimated to be worth $2.5-trillion.
In the Engineering and Metals Journal Annual Survey of Global Metal-Mining Investment 2014, South Africa features in the top ten planned mining projects at number 8. These are projects where detailed investment quantum, commodity type and stage of investment pipeline amongst other factors have been concluded. The output of South Africa's capital goods industry has expanded almost consistently in real terms since 1994. The industry has exhibited a degree of international competitiveness by the rising trend in its export propensity since 1983 however the import penetration ratio has also been rising steeply, amounting to 56 per cent in 2012.
The dti has commissioned the Resources Capital Goods Development Programme (RCGDP) study in September 2014. The study will focus on the viability and mechanism for the establishment of a Resources Capital Goods Development Programme for mining capital goods (plant, machinery and after-market) to stimulate local content and exports of resources capital equipment. The study will assess the required sector support interventions, identify key action plans and a proposed mechanism which, if implemented, will unlock and deepen local capital goods manufacturing industries in SA.
It is against this background that the dti is giving exposure to South African companies actively involved in supplying products and services in the local minerals value chain and for exports markets. The exhibiting companies supply the following products and services: corrosion protection liners, valves, steel tubes, pipes, enamelled covered conductors, trackless underground mining equipment, liquid storage solutions, centrifugal separator, surveillance systems, mining sensor systems and hearing protection devices.
Despite a declining contribution to GDP and employment, the minerals value chain remains a key pillar of SA's economy and a major global player, accounting for a significant proportion of world production and reserves. The sector contributes 8.6% (R263bn) to the GDP, creating over 500 000 direct jobs and an additional 500 000 indirect jobs, 50% of forex, accounts for 12 % of investment and accounts for 13.2 % of corporate tax receipts. South Africa is a major supplier of coal, PGMs, gold, diamonds, chrome, iron ore, vanadium and manganese.
Although South Africa is endowed with exceptional mineral resources, further downstream and upstream beneficiation has not fully reached its full economic potential, mainly due to structural conditions within key value-chains. The dti is at the forefront of driving the country's industrialisation agenda wherein mineral beneficiation is a key focus area as a major stimulant.
Key on this agenda is promoting investment in the sector using policy levers and incentives, encouraging local content throughout the minerals value chain, availing industrial financing, reducing export cargo dues on beneficiated cargo, export credit insurance and stimulating market opportunities especially exports into the rest of the continent  and South America. SA will also explore support measures to increase the local value add of inputs into the minerals value chain.
In 2015 economic forecast reveals that the global economy is likely to continue expanding at a moderate pace, pushing demand for minerals slightly higher. Despite the fact that China and some part of Europe are still on a slow the economic growth, the United States of America (USA) is on a rebound and Japan's economic recovery is still on track. According to Deloitte the mining sector appears to be coming back into favour with investors, with sector valuations, mining capitalisations and total returns showing signs of recovery.
During the Mining Indaba, the dti will be hosting delegations from UK, Turkey, Canada, China, India, Iran and Japan amongst others.
For more than 20 years the Indaba has been a key event in Cape Town, bringing over R500m in direct revenue to the city over  the last 8 years, creating 4 500 direct and indirect jobs and selling 20 000 hotel nights. – SAnews.gov.za