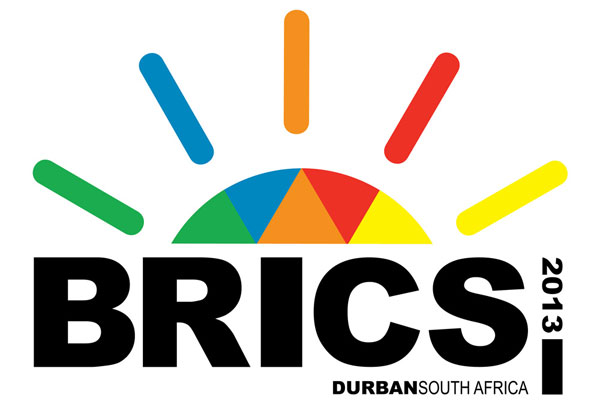 Pretoria – Preparations ahead of the fifth BRICS summit to be held in Durban in March are in full swing.
The BRICS countries, which are made up of Brazil, Russia, India, China and South Africa, are likely to finalise the structure for its development bank that will fund infrastructure especially to developing countries.
The bank is part of a strategy, agreed in New Delhi last year by the grouping to look at long term investment opportunities within the respective countries.
It is envisaged that the bank would provide pooled funds to various infrastructure projects and other sectors and support and drive commerce between the BRICS economies.
Although multilateral institutions such as the World Bank and International Monetary Fund (IMF) are doing the same job already, BRICS countries say the bank will not compete with these but rather supplement them, especially in developing countries.
The seed capital for the bank is projected to be $50billion or more, making it about $10billion per member country.
Director General in the Department of International Relations and Cooperation Jerry Matjila said there was political will among the group to have the bank.
Pretoria is lobbying to host the bank, if it does get off the ground.
South Africa has placed emphasis on the integrity of its banking system, which Matjila described as "modern and predictable". South Africa co-chaired the preparatory work with India.
The theme for the summit, to be held from March 25 – 27, is "Partnership for Development, Integration and Industrialisation".
Various activities have been planned such as an academic forum, business workshop for the Ministers of Finance and cultural events.
The Deputy Director General of Asia and Middle East and BRICS, Anil Sooklal, said it was all systems go for the logistics of the summit. About 3000 delegates and officials including presidents and prime ministers of the five countries will attend.
In line with the promoting regional integration, for the first time, the summit has invited the African regional economies as well as the African Union.
As per tradition, the leaders will reflect on the international issues, such as security and economy to find consensus on the issues.
They will also reflect on the future and how they can participate on the global stage.
South Africa will the take over the chairmanship of the group for 12 months after Durban, and then hand over to Brazil.
Brics controls about 25 percent of the global gross domestic product, 30 percent of the world's land and 43 percent of its population. – SAnews.gov.za