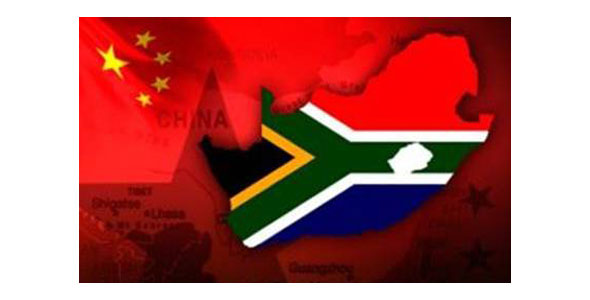 Beijing – The last in a series of three South African expos has kicked off in Beijing, with South Africa looking to foster a more balanced and sustainable relationship with China.
"We are here today to work on a more balanced, sustainable trade relationship between China and South Africa," Deputy Trade and Industry Minister Elizabeth Thabethe said on Thursday at the opening of the expo.
The expo, held at the Beijing Exhibition Centre, is a platform to showcase South Africa's Top 10 value-added products and services for export to China, which is South Africa's largest trading partner. It has attracted scores of Chinese businessmen and ordinary people.
The three expos also showcased the Top 10 investment opportunities, which include agro-processing, chemicals, automotive steel and aluminium.
A total of 63 South African companies have participated in the expos, which began in Xiamen and were now concluding in Beijing.
"This is an important initiative for South Africa to showcase what it has to offer China. The Chinese market is important for South Africa," said South African ambassador to China, Dr Bheki Langa.
China is South Africa's largest trading partner from both the import and export perspective, with South Africa's exports to China increasing from R6.4 billion in 2004 to just over R81 billion in 2012. South Africa's imports from China were at R120 billion in 2012.
South Africa places emphasis on value-added trade, as opposed to the country being merely the source of raw materials.
"We are slowly seeing a shift in our export structure and although the value of exports to China is still negligible, we believe that over time, the patterns of trade will evolve," said Thabethe.
South Africa would like to see China play a prominent role in trade and is looking forward to China buying many "made in Africa" products emanating from the future Trilateral Free Trade Area spanning from Cape to Cairo. This is an agreement where 26 African countries have committed to create a single free trade area by mid-2014, covering Southern, Eastern and Central Africa.
"The US $1 trillion free trade area will effectively expand South Africa's market from 50 million to 600 million [people], placing us in a similar category in terms of market size as our BRICS partners," said Thabethe.
Thabethe also went on a walkabout of the exhibition. – SAnews.gov.za