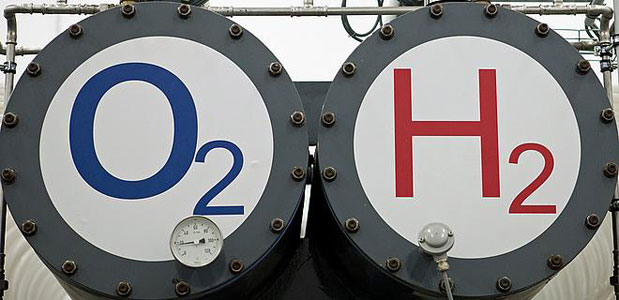 Midrand – Science and Technology Minister Derek Hanekom says South Africa should invest in the hydrogen fuel economy by taking advantage of the country's large supply of platinum deposits.
Addressing a conference hosted by Mapungubwe Institute for Strategic Reflection (Mistra) – a think-tank that deals with research, policy-making and governance – Hanekom said moving towards a hydrogen fuel economy would lower the country's demand for fuel, while increasing a global demand for its platinum reserves – a move that would boost industrial development and create decent jobs.
Hanekom said this move, which would see government leaning towards a knowledge and research-driven innovative economy, was embodied in the National Development Plan (NDP) and other government policies like the New Growth Path and iPap2.
"We need to think more strategically about our mineral resources and about extracting our mineral resources into something more productive. We will do better if we get honest feedback based on rigorous research.
"…We are driven by a notion of moving towards a more knowledge-driven economy, where we convert that knowledge into real things that make a difference or real economic competitiveness becomes an opportunity that we have to clutch.
"We would like to say that research and development underpins it, but at the end of the day, that research and development, and that technology, have to be translated into innovation. We think that innovation has to form the basis of that new economy."
Hanekom said investing in the hydrogen fuel economy would create a global demand for platinum deposits, which he said would help South Africa achieve more growth coupled with reducing unemployment.
South Africa is well-endowed with mineral resources, and houses reserves estimated to be worth R250 trillion, 90% of which are platinum group metals (PGMs).
Three quarters of all platinum reserves that are known globally are found in South Africa.
According to Mistra's research report, which was also released at the conference, PGMs can be used to produce jewellery, electronic goods, catalytic convertors and hydrogen fuel cells.
Currently, oil makes up about 15% of South Africa's imports, something that Hanekom said was not sustainable.
This, he said, was amongst one of the many reasons the country needed to move towards a hydrogen economy.
"If the world moves in that direction, it could be a game changer."
While the government has set its sights on South Africa supplying about 25% of global platinum-based fuel cells by the turn of this decade, Mistra executive director Joel Netshitendzhe said his researchers found otherwise.
"This may be a tad ambitious, but it does focus the mind on the variety of interventions required to plan appropriately for the tide, and ride the crest of the wave," he said.
But Hanekom said South Africa's think-tanks needed to reassure government that it was moving towards the right direction.
The report urged government to invest in the research and production of hydrogen fuel cells.
In response, Hanekom said researchers needed to suggest ways in which hydrogen production could be made cheaper through alternative energy solutions to reduce costs. – SAnews.gov.za