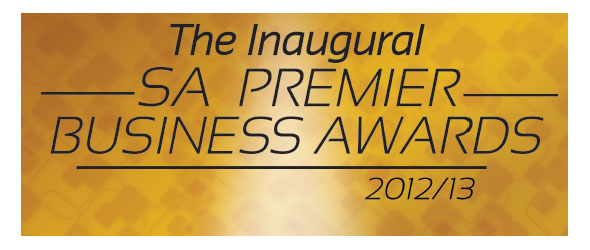 Johannesburg – The best South African businesses in various sectors of the economy were showcased at the glittering inaugural SA Premier Business Awards hosted by the Department of Trade and Industry (dti) on Wednesday night.
The awards, which aim to recognise South African companies that invest in both human and technical resources in various projects as well as stimulate local job creation and broader participation in the economy, were held in Sandton, Johannesburg.
In his opening address at the awards, Trade and Industry Minister, Rob Davies, said the SA Premier Business Awards provided a platform for recognition of achievement in business
"These awards are of value in particular because they give companies recognition and that recognition, we hope, passes on in some kind of tangible commercial reputational benefit can be significant for companies in enhancing their position in the market," said Davies.
The awards comprised of 13 categories namely the: Exporter Award; Media Award, Quality Award; Technology Award; Green Award; Most Empowered Enterprise Award; Rural Development Award;  Women-Owned Enterprise Award; the Manufacturer Award; the Proudly South African Enterprise Award; SMME  Award, the Young Entrepreneur Award as well as the Investor Award.
The top award for the evening, the Lifetime Achievement Award which was presented by the minister, went to business mogul Richard Maponya. He is known for building a business empire despite the restrictions of apartheid.
"This is a great honour. I would like to congratulate all the young people that have received awards tonight. South Africa is making history," said Maponya, who received a standing-ovation when he collected his award.
Among the other winners were the Social Change Assistance Trust (Scat) – a veteran independent fund-raising and grant-making development agency based in Cape Town. Scat was established to channel funds to rural communities with limited access to resources and experience of marginalisation of their human rights.
Scat took home the Rural Development Award, which recognises and promotes community projects that are part of government's strategic interventions in poverty alleviation.
Executive Director of the trust, Anthea Davids-Thames, told SAnews that they were proud of their award.
"We are elated to receive this acknowledgement of nearly 30 years of contributing to rural development. We are proud as an organisation in terms of our contribution to our beloved country but more so proud of the communities we support," she said.
Other winners in the various categories included Miss Earth South Africa, who won the Young Entrepreneur Award. Miss Earth South Africa aims to empower women as well as helps create awareness of conservation among others.
The SMME Award – which acknowledges small, medium and micro business enterprises as a key part of economic growth in the country – went to Malcom-Ezindaleni Hydraulics and Engineering.
Entry form submissions for the awards closed in mid-February. A total 159 entries were received while a 12 member judging panel comprising of various role players from business and labour as well as the department among others, were responsible for selecting the winners. The adjudication process concluded in March.
The awards, said Davies, were an amalgamation of previous award ceremonies. He said with such an award ceremony "we can serve to encourage much more entrepreneurial efforts in the society as a whole".
Some of the categories took their cue from programmes administered by the dti.
On 4 April the department will launch the fifth iteration of the Industrial Policy Action Plan (IPAP) which will outline government's plans to industrialise the South African economy.
IPAP now falls under the New Growth Path which is an economic framework for 2010-2020, with the overriding objective of creating employment.
The awards were held in partnership with Proudly South African and Brand South Africa. – SAnews.gov.za