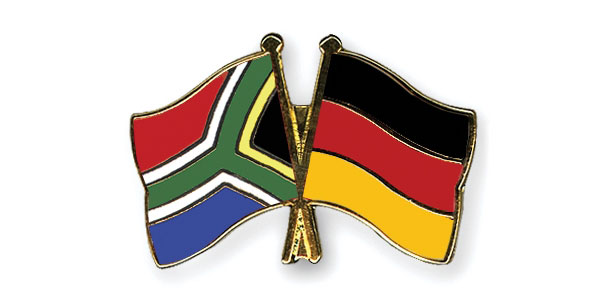 Pretoria – Germany remains an important agricultural investment partner for South Africa – Agriculture, Forestry and Fisheries Minister Tina Joemat-Pettersson said on Monday.
"… Germany is quite important to the South African agricultural industry because the European Union (EU) has been our traditional market for much of our agricultural commodities.
"Germany remains an important technical and [agricultural] investment partner for South Africa.
"We've had a very good trade relationship with Germany, and I think Germany has assisted us to a great degree to maintain and increase market access to other countries in the EU," Joemat-Pettersson told SAnews after her bilateral meeting with the German Minister for Food, Agriculture and Consumer Protection, Ilse Aigner, in Pretoria.
The minister said some of the issues discussed included the challenges faced by South Africa with regard to citrus exports to the EU due to Citrus Black Spot, a fungal disease caused by Guignardia citricarpa. It affects citrus plants throughout subtropical climates, causing a reduction in both fruit quantity and quality.
"The challenges we face in our citrus exports to the EU, especially Citrus Black Spot, has been discussed in detail and I think it was important that I did that for our citrus farmers, considering that 40 percent of our citrus exports that go to the EU are actually destined for the German market," she said.
According to Joemat-Pettersson, the Germans are the biggest trading partner for South Africa's citrus in the off-season of EU producers such as Spain, Italy and Greece.
"Approximately 40 percent of South Africa citrus exports go to the EU. I'm pleased by this bilateral meeting. The Germans have been good partners also in terms of offering us technical assistance in agriculture," she said.
The two ministers also discussed issues relating to current agricultural and trade policies, world food security and cooperation in vocational training.
Last week, Germany made an undertaking to increase trade in Africa, South Africa in particular. South Africa exports fresh citrus fruit annually to the EU, with a value close to R3 billion.
The meeting also culminated in the signing of a statement of intent regarding cooperation in the field of vocational training for the development of the agricultural economy and providing the population with safe food.
South Africa mainly exports wines, paper and processed fruits and vegetables, including fresh grapes and other products, to Germany.
As part of the trade partnership between the two countries, South Africa is looking at an agreement for the protection of Geographical Indications (GIs) with regard to agricultural products such as cheese, meat products and olive oil.
The EU has a well-developed GI protection system. South Africa has just started with products like Rooibos and honeybush tea.
To date, Germany has signed the following agreements with South Africa:
Declaration of Intent to cooperate in the fields of assisting cooperatives and industrial development, signed 10 October 1999.
   Agreement with SA regarding the development of advisory services in Limpopo (known then as the Northern Province), signed 10 December 1999.
   A cooperation agreement was signed between Germany and South Africa on cooperation in the field of veterinary affairs on 26 September 2008.
   A Declaration of Intent on cooperation in the field of initial and continuing vocational training was signed 26 September 2008.
– SAnews.gov.za