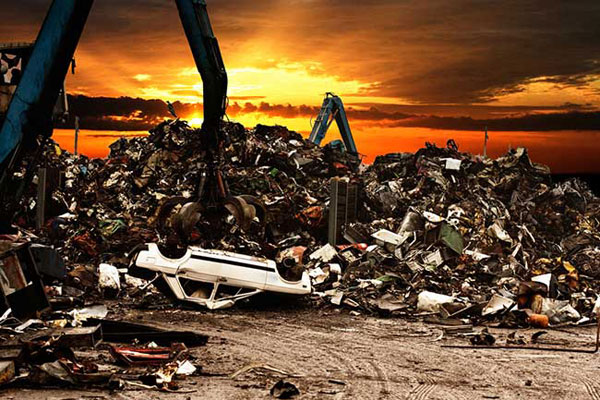 Economic Development Minister Ebrahim Patel has welcomed the judgement of the North Gauteng High Court to dismiss an application to interdict the implementation of government's new scrap metal export regulations.
The new regulations came into effect on 16 September.
In May, the minister issued a policy directive on scrap metal exports that was followed by the International Trade Administration Commission's (ITAC) announcement in August 2013 of new export permit guidelines that came into effect on 16 September 2013.
In terms of these guidelines, exporters of scrap metal have to first offer domestic foundries, mini-mills and secondary smelters scrap metal at a price discounted by 20% to international prices before qualifying for an export permit.
Patel said Monday's court decision to dismiss the application of the Metal Recyclers Association of SA (MRA) with costs, reaffirmed the prerogative of the executive arm of government to make policy decisions and directives that seek to re-industrialise the country's economy and create jobs.
MRA's application for an interim interdict was opposed by the Minister;  the International Trade Administration Commission (ITAC); the National Union of Metal Workers of South Africa (NUMSA); the Minister of Trade and Industry and the Minister of Water and Environmental Affairs.
Patel called on all role-players to use the new framework to rebuild the steel manufacturing industry including the foundry sector, while also creating more jobs as well as strengthening government's R1 trillion national infrastructure build programme.
"The government had an obligation to make policy interventions to reverse the decline in the local foundry and scrap processing sector which resulted in over 10 000 job losses," said Patel on Monday.
The ITAC administered price preference system is intended to improve the security of supply of affordable and quality scrap metal feedstock to the local metal industry, meet government's carbon emission targets and support the public infrastructure plan, which relies on a large level of steel procurement.
This system on scrap metal exports is expected to help contribute to the re-ignition of industrialisation and job creation.
The price preference system formed part of a set of recommendations made by a government-wide team on Iron Ore and Steel in 2012. The recommendations sought to give effect to government efforts to secure a developmental iron ore and steel price in support of downstream value-adding industries and to enhance the competitiveness of the steel value chain. The recommendations were endorsed by Cabinet on 5 December 2012.
"We expect that the ailing local metal manufacturing industries will begin to grow again. The affordable scrap metal inputs are also important for a series of downstream industries, including construction and the manufacturing of pumps, valves, batteries, cars, automotive components and machinery.
"Scrap metal processing is a more climate-friendly way to produce certain steel products and government action shows our commitment to greening the economy," explained Patel.
Local demand for scrap metal, said Patel, will be further boosted by the country's long-range catalytic infrastructure development programme with a series of additional initiatives to assist the sector, which include state owned companies capital expenditure programmes with a localisation drive, including the local production of Transnet and PRASA's rolling stock. – SAnews.gov.za