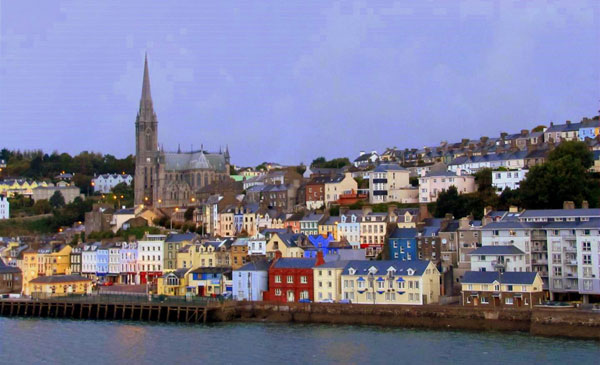 At the launch of the Impact Report of South and East Cork Area Development (SECAD) today, the investment of over €20 million into the region's economy was highlighted and celebrated.  The independently conducted Impact Report showcases the enormous impact of SECAD across community, enterprise, tourism and transport in the Region.
Cork Region – Jobs, Startups, Enterprises and Tourism
The report shows that, over the last 3 years, SECAD has created 369 jobs, funding over 142 startups and enterprises, and assisted a further 601 people in the Region into employment through training and mentor supports.  Additionally more than 410 unemployed people in South and East Cork have been placed into work in community and voluntary organisations.
"Today is a celebration of the very significant results that SECAD has delivered for the Region", said Ryan Howard, CEO SECAD.
"We need to highlight to people in the Region all that has been achieved here, and all that is at risk.  Due to the government alignment strategy, the investment in this region is under serious threat", he explained.
"SECAD and other local development companies throughout Ireland have been hugely successful in accessing funding from Europe.  Not only funding such as Rural Development Fund (RDP) but additional sources of grant aid in the areas of networks, mobility and community.  This is because we have proven our model highly successful in the delivery of funds on the ground, and because we have attained status in the EU which allows us to negotiate additional funding and access other sources of funding.
In Europe, the Irish local development companies are seen as a model for other countries. Yet the Irish government is moving towards alignment, which will see this funding channelled through committees at local authority level.  These structures have no status within the EU – they are unproven and they will not have the recognised and proven status of the local development companies.  The Region will most certainly lose out on funding as a direct result of this move", warned Howard.
The South and East Cork Region has benefitted from SECAD with an investment of over €20 million in the last number of years.  In the last 3 years alone, more than €4 million has been directly invested in businesses and startups in the Region.   These micro-enterprises would not have been eligible for other funding supports, and were enabled to create jobs and benefit the economy directly as a result of SECAD funding.
In the last 3 years, the report shows that, from an agri-tourism perspective, over 127,000 people visited open farms funded by SECAD and almost 350,000 have visited the top tourism attractions in the Region which have received funding from SECAD (Fota Wildlife, Titanic Experience and Movie Junction).
Investment in the community in South and East Cork has been equally significant, with 63,016 rural journeys provided to connect people in the Region with peri-urban or urban areas, where no public transport options exist.  27,000 historic graves have been surveyed, while 80,365 people in the Region have attended SECAD showcase events.
The report also shows that 351 community groups have been supported by SECAD, with 100 Active Age groups and 2,200 young people supported directly through SECAD funds.  Twenty four community centres have been upgraded, and 7 playgrounds in South and East Cork have been funded by the local development organisation.
"In the last 3 years, we have successfully drawn down more than €20 million in funding for the South and East Cork Region.  We have delivered successful programmes to enhance the Region's economic development and we have supported community development programmes that have had hugely positive impacts on the Region, not only in the short term, but in the long term", said Ryan Howard.
"SECAD has proven itself to be a very successful mechanism to access EU funding, and the threat to the future of communities and small businesses in rural Ireland is very real.  The delivery of services and supports to rural Ireland will be severely compromised, if the government alignment is pursued in it's current form", he warned.
More than 580 people turned out to the SECAD Impact Event in the Rochestown Park Hotel to show their support for their local development company, and to petition for its continuance.