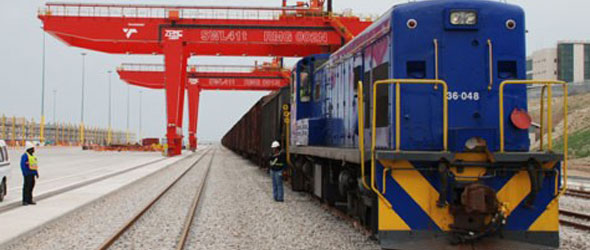 State-owned freight logistics group, Transnet and BHP have signed a whopping R24-billion on a 10-year take or pay export coal deal.
Transnet boss Brian Molefe described the agreement as a massive boost for certainty for the company's expansion programmes on the export coal line.
"Today, we've agreed to a 10-year contract for export coal on rail. The agreement makes the Australia-based miner the first major customer to commit to a long-term take-or-pay contract with the South African state-owned freight transport company," he said on Tuesday.
Molefe said Transnet is adding close to 10 million tonnes in capacity on the loan from the current 73 million to 81 million tonnes over the next seven years.
Transnet's agreement with BHP equates to a contract value of approximately R2.4 billion per annum and R24 billion over the 10-year period.
Molefe said take or pay contracts are crucial to Transnet's capital investment programme as they provide revenue certainty, a key consideration for raising funds in the capital markets.
Take or pay contracts mean that Transnet commits to providing trains and a customer is obliged to pay whether they have product or not.
The long-term contracts provide a massive boost to South Africa's credentials as an investment destination, as they confirm the mining sector's confidence in the country.
For, Transnet, Molefe said this is an indication of strengthening relations with customers, especially with regards to partnering on future plans.
"Transnet is confident that agreements with the remaining 28 customers will be formalised by the end of November this year.
"We've been in negotiations with the industry over the last 20 months and most customers have agreed to the terms," he said.
All exporters though the Richards Bay Coal Terminal will sign individual contracts with a duration of 10 contract years, which will end on March 31, 2024.
Molefe said they are committed to moving 810 million tonnes of coal over the period, including a performance guarantee.
The parties have agreed that 5% of the rail contracted tonnage will be allocated to emerging miners through a transparent allocation process to be agreed to by all parties.
Introduction of new players, especially black emerging miners, is a key element of government's economic agenda in which Transnet has a significant role to play.
The 5% rail allocation equates to a further potential 4 million tonnes for new miners at the Richards Bay Coal Terminal.
BHP is one of Transnet's and South Africa's largest coal exporters.
BHP Asset President Jon Evans said: "This is a historic 10-year agreement for the railing coal.
"This historic agreement will serve as a strategic enabler for the long-term viability of both BHP and the coal industry. Coal exports are a significant contributor to South Africa's Gross Domestic Product (GDP) and key earner of foreign exchange." – SAnews.gov.za