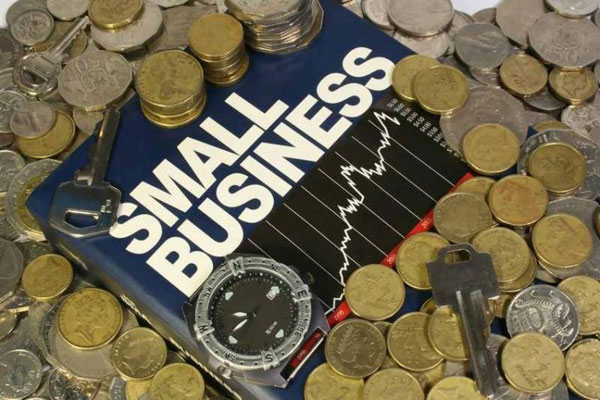 Small Business – As we approach the last quarter of the business year, small businesses everywhere need to take stock of the year, do some spring-cleaning and make final plans for a last push in 2015.
The National Small Business Chamber (NSBC), launched Small Business Friday™ on 4 September – a movement by the NSBC in association with Nedbank, has shared ten tips for springing into action:
"At times like these it is always good to revisit your business and double check a few essentials before moving forward," says Mike Anderson, CEO and founder of the NSBC.
Small Business Top Tips
1.    Do you still love what you do?  – It is a tough time of year and you need to make one more push until December. Remembering why you are in the business and the reasons you love it, will help energise you and find a renewed way forward.
2.    Take small steps forward – Rather than becoming overwhelmed by the task at hand, keep it simple and take tiny steps forward. Inch by inch we move closer to the goal and this consistent movement forward will help you gain good ground.
3.    Be decisive – Don't wait for everything to be perfect. Instead of seeking the impossible, efficient decision makers tend to leap without all the answers and trust that they'll be able to build their wings on the way down.
4.    Don't do it alone – You need a support system while you're starting a business (and afterwards).  There are organisations such as the NSBC who can help with advice and inspiration, as well as quality networking opportunities. When you're starting a business, experienced guidance is the best support system of all.
5.    Never Stop Networking. Don't Give Up – Never stop networking, never stop pushing, looking for business or providing the best service.  It's hard to always believe, but as a self-employed person, you simply have no choice.  Never stop.
6.    Be ruthless with money – it won't always be there – Saving habits are the foundation of all financial success. As Warren Buffet put it – 'Do not depend on a single income, don't buy compulsively and do not save what is left after spending, spend what is left after saving or investing.'
7.    Use PR as your secret weapon – If you are a local small business, use a good PR consultant and look at local media for PR. Read those publications, forge relationships, find out what types of stories the journalists are covering, and offer yourself up as a thought leader on a topic.
8.    Knowledge is power. Collect data – You need to know your business inside and out, so collect information that will help you manage the business, especially when you hit panic mode.  Go back to the numbers and then work on a solution. Also collect customer information or leads. Having a good database is a common weakness in most businesses.
9.    Be different – Challenge the status quo, get out of your comfort zone, do things differently and stretch your abilities. Stretching your abilities will make you great.
10. Take action and just do it! – If you have an idea that you really believe in, do something about it. Unless you take action, your idea will remain worthless. And of course, support Small Business Friday!