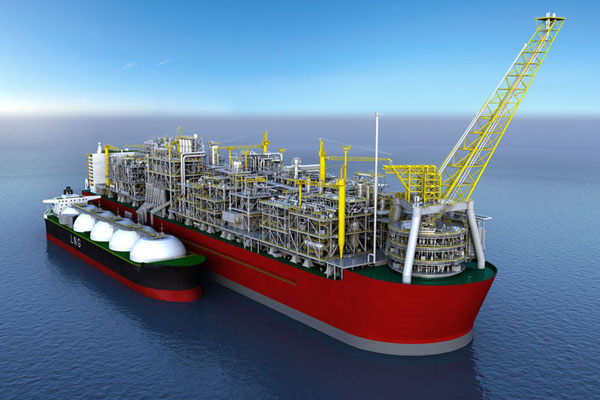 PetroSA has decided not to establish a Floating Liquefied Natural Gas (FLNG) import terminal in Mossel Bay, following extensive feasibility research conducted by Worley Parsons.
South Africa's national oil company on Tuesday said the research results have determined that the identified location had technical and commercial challenges for the operation.
"The study found that meteorological and oceanographic (metocean) conditions in Mossel Bay are severe, and would inevitably increase the logistical and overall gas supply costs of the project," the company said.
PetroSA has been investigating the possibility of bringing in LNG to supplement dwindling gas reserves since 2008.
"The proposed FLNG facility for Mossel Bay comprised a breakwater and berth structure allowing a permanently moored Floating, Storage and Re-gasification Unit (FSRU) to discharge vaporised LNG into a subsea and overland pipeline leading to the Mossel Bay Gas-to-Liquids (GTL) Refinery," the company said in a statement.
The company's Group CEO Nosizwe Nokwe-Macamo said in spite of the challenges of locating a FLNG terminal in Mossel Bay, the company would persist with efforts to finding sustainable feedstock solutions for the refinery.
"We are committed to Mossel Bay and the Southern Cape for the long haul. Our focus is to now go back to the drawing board and evaluate other long-term feedstock options," she said.
Nokwe-Macamo said the results from the research showed that it is not technically feasible to locate the LNG facility in the area.
"The good thing about this exercise is that the results of these feasibility studies will be put to good use in other projects in the medium- to long-term."
Nokwe-Macamo said PetroSA had closely studied the 13 operational FLNG terminals around the world in countries like Argentina, Brazil and the United Kingdom, among others.
"The main distinguishing factor between these FLNG terminals and the one that was proposed for Mossel Bay is the fact that all of them are located either in very well protected ports, very near the shore or are located on very calm rivers," she said.
Due to the failure of locating a LNG import terminal in Mossel Bay, the company has decided to explore the suitability of locating it at other sites, and it is currently evaluating various location options. – SAnews.gov.za