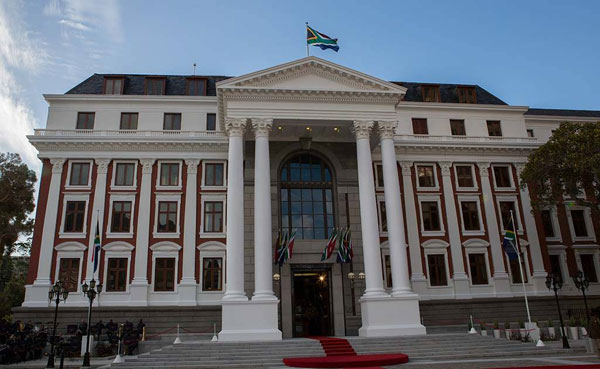 National Treasury on Friday published a multi-billion rand request for proposals (RFP) for the provision of an enterprise resource system (ERP).
"National Treasury is publishing a multi-billion rand RFP for the provision of an ERP system, including on-going upgrades and support. The revised RFP is directed at bidders who are, inter alia, Tier 1 ERP COTS Original Software Manufacturers (OSM) and is for acquisition of Tier 1 ERP COTS software, including on-going upgrades and support for this software," said the Office of the Accountant General.
The detailed technical and pricing requirements as well as the compliance requirements for bidders responding to this RFP is included in bid documents, which are available to all potential bidders on the SITA website.
The project is expected run over the next five years. This is a follow–up to a process which started in March 2014, where National Treasury invited service providers to bid for the provision, lead site implementation, maintenance and support of the Integrated Financial Management System (IFMS) ERP system.
A number of questions and observations from industry were received relating to response times and the identified lead sites.  This necessitated further talks to resolve all issues with the potential to delay the project, which have now been resolved by the project team.
"In keeping with global trends, the South African government is continually improving the way it manages public resources through the regular refinement of financial management and human resource management policies and procedures.
"Thus, in order to support policy environments and the governance upgrades, government decided to upgrade the financial management systems to replace the Legacy Systems currently in use," said Accountant General Michael Sass.
Explaining the process to date, Sass said in 2005, Cabinet approved the implementation of the IFMS, which at that time, was characterized by a solution architecture consisting of a mix of Commercial Off The Shelf (COTS) and bespoke (in-house developed) systems.
In November 2013, after national government reviewed the feasibility of the hybrid COTS/bespoke system, Cabinet approved an IFMS with a seamless fully integrated and secure ERP COTS Solution.
IFMS benefits
Primarily the IFMS solution is expected to overcome policy implementation constraints experienced due to ageing and legacy systems and to at least support the Public Service in the following:
– Financial accountability framework – directing the way government finances are to be governed, controlled and managed;
– Budgeting framework – directing the way government activity is to be resourced;
– Appropriation framework – authorising expenditure from the consolidated revenue fund;
– Cash management framework – controlling and managing the funding required to enable government business to operate;
– Financial reporting framework – reporting on financial results;
– Performance reporting framework – evaluating performance; and
– Human resource management framework – regulating how human resources in the Public Service are managed. – SAnews.gov.za