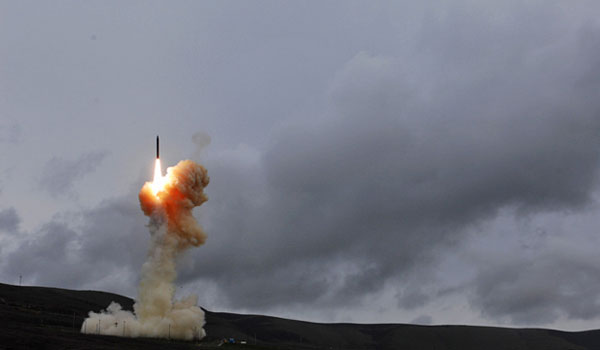 Denel's latest products in the land defence arena and missile technology are on display at the Defence Services Asia (DSA) Exhibition, which is underway in Malaysia.
The exhibition, which started on Monday, ends on Thursday.
Group Chief Executive at Denel, Riaz Saloojee, described the biennial DSA as one of the top five defence shows in the world and a major opportunity to reach decision-makers in the Asia-Pacific region.
"Delegations from more than 50 countries will attend the four-day event in Kuala Lumpur to get updated on the most recent developments in the defence and security industries.
"We have a strong relationship with the Malaysian defence sector and armed forces, but we also want to demonstrate our capabilities and technology offerings to other countries in the region," Saloojee said.
The Denel stand at the South African pavilion will focus on missile systems designed and manufactured by Denel Dynamics.
Models and video material will be shown of the Ingwe missile and its lightweight portable launch system, which enables it to be fired from both land vehicles and helicopters. The Ingwe missile is most effective against tanks, urban targets and fortified positions.
Included in the Denel portfolio at DSA will be the Umkhonto surface-to-air missile, which recently completed a range of tests witnessed by international observers at the Denel Overberg test range.
"This was the first time an integrated air defence system, developed entirely in South Africa, was demonstrated as proof that our industry can deliver products that are comparable and better than what is available in the rest of the world," Saloojee said.
The LCT Turret system, developed by Denel Land Systems for the South Africa Army's Badger infantry combat vehicles, will also be on display at the Deftech pavilion at the exhibition show.
In February, another division in the group, Denel Aerostructures, signed a memorandum of understanding with the Strand Group in Malaysia to pool skills and resources and jointly pursue international contracts in aircraft design and manufacturing.
This collaboration forms part of an offset arrangement flowing from the Turret contract.
"The Asia-Pacific is one of top regions identified for the growth of Denel's business. We are looking forward to an opportunity to show prospective clients that the group can provide a wide range of high-tech products and systems across the spectrum of the defence and security sector," he said. – SAnews.gov.za