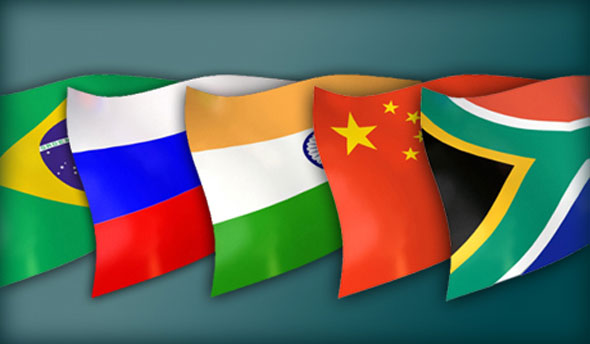 Leaders of cooperatives' organisations from Brazil, Russia, India, China and South Africa (BRICS) will gather for their third meeting in Cape Town, later this month.
The meeting, which will take place between 26-27 October, is being hosted by the South African National Apex Cooperative (SANACO), in partnership with the Department of Trade and Industry (the dti).
The meeting will be held under the theme: Partnerships for Development, Integration and Industrialisation through Cooperatives.
According to the President of SANACO, Lawrence Bale, the gathering will facilitate bilateral and multilateral cooperation amongst cooperative enterprises in BRICS countries.
"The meeting will provide an opportunity for cooperatives to exchange ideas, experiences and information on enhancing cooperatives development, possible collaboration and joint ventures amongst cooperatives in the BRICS countries and Southern Africa," said Bale.
The meeting comes as the country — which places great emphasis on cooperatives for development — has just completed a review to strengthen legislation affecting cooperatives.
Leaders at the meeting will also discuss the implementation structure for the Memorandum of Understanding (MoU) that was signed during the second BRICS Cooperatives Leaders Meeting in Beijing, China in 2011.
"Collaboration on capacity building, skills development, technology transfer and funding models for cooperatives are also some of the issues that cooperative leaders will brainstorm at the meeting," said Bale.
Trade and Industry Minister Rob Davies says that given the importance of cooperative development as a preferred instrument to reduce poverty, unemployment, high levels of inequality and to accelerate economic empowerment, it is imperative for South Africa to host the 3rd BRICS Cooperatives Leaders Meeting.
"The meeting will be the first for South Africa and we are not sparing any effort to ensure that the historic occasion does not only become a success but also produce positive spin-offs for our cooperatives.
"We want to make certain that South Africa's membership of the BRICS block also benefits our cooperatives," said Davies.
He added that the meeting will provide cooperative leaders with a platform to brainstorm ways and means in which cooperatives can take advantage of trade and investments opportunities presented by BRICS membership and extend their markets to other countries. – SAnews.gov.za