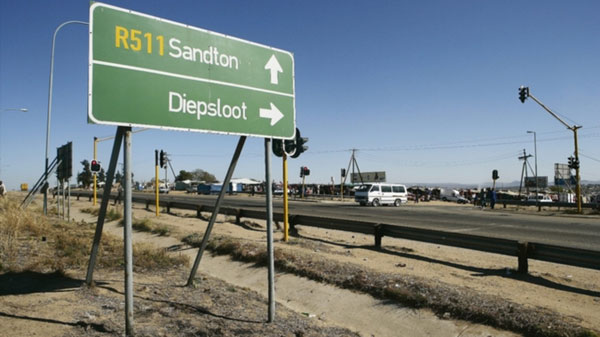 The Minister of Economic Development Ebrahim Patel and Small Business Development Minister Lindiwe Zulu will on Friday launch an initiative that is expected to bring development to the area of Diepsloot and create 50 000 permanent jobs.
The Diepsloot SMME Incubation Hub, located at the heart of the new Riversands Commercial Park in the north of Johannesburg, is a Public-Private-Partnership between the Gauteng Provincial Government, Century Property Developments, The Jobs Fund and the City of Joburg.
The Hub will be the first fully integrated mixed-use development that caters for all sizes of businesses, providing vital support and job creation to a marginalised residential node.
The SMMEs which will be incubated in the Hub will be selected by their ability to fulfil off-take agreements for the businesses, making them sustainable
The Hub is in line with Gauteng's Ten-Pillar Programme on Radical Transformation, Modernisation and Re-industrialisation of the province with is aimed at, among other things, to radically transform the economy of informal settlements.
In 2012, the Gauteng provincial government entered into a partnership with construction company Century Property Developments for the development of the Diepsloot Industrial Park.
The two parties made a joint application to the Jobs Fund, which granted them R370 million to set up the project.
In terms of the partnership agreement, the Gauteng Enterprise Propeller (GEP) will be a critical player within the Incubation Hub.
The GEP, which is an agency providing non-financial support, financial support and co-ordinates stakeholders for the benefit of SMMEs in Gauteng, is expected to set up an office within the Hub.
The GEP will participate in the development of a criteria through which SMMEs would be admitted into the park; ensure that a three-year SMME development and support programme is designed and implemented for SMMES and ensure that technical business support and financial services become available to these SMMEs during this period where necessary.
The agency will further ensure that there are tailor-made training programmes available to these SMMEs.
The commercial space at the Hub will offer retail, office, warehousing and light industrial spaces.
According to the Gauteng government, this is expected to help create more than 50 000 permanent jobs in its 1.8 million square metres of commercial space.
Meanwhile, Century Property Developments will provide mentorship and support programmes to the SMMEs and will function as an "on-site practical business university".
Support will be given in accountancy, marketing, tax law, labour law, engineering, and best practice. This mentorship will ensure that when SMMEs graduate from the programme they are a viable business with long-term sustainability.
The Gauteng Premier David Makhura, the CEO of Century Property Developments Mark Corbett, the MEC for Economic Development Lebohang Maile, The World Bank Director Assa Alma and Joburg Mayor Parks Tau will also attend the opening of the Hub. – SAnews.gov.za