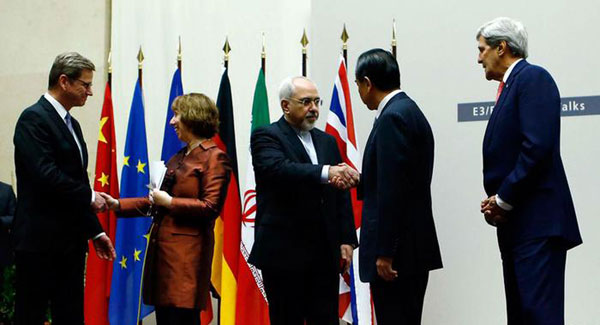 Tehran – Iran and Germany are set to hold a major economic forum aimed at promoting mutual cooperation in the fields of industry, mines and trade.
The meeting, which also aims to attract investment from Germany's private sector, will be held in the German capital of Berlin on April 8, said Mehdi Karbasian, the head of the Iranian Mines and Mining Industries Development and Renovation Organization (IMIDRO).
Karbasian said that the Minister of Industry, Mines and Trade, Mohammad Reza Nematzadeh, is scheduled to attend the day-long event.
Karbasian added that several managers and owners of Iranian private sector industries will hold talks with their German counterparts involved in Middle East investments.
Karbasian is scheduled to deliver a speech during the conference to explain the advantages of investment in and capacities of the mining sector of the Islamic Republic.
Germany is an important trade partner of Iran. The two countries have tried to expand their bilateral relations in recent years through reciprocal visits by both sides' officials.
Earlier in February, Nematzadeh said that Iran is planning to facilitate conditions for foreign investors, particularly Germans, in its industrial sector.
In a meeting with Horst Schrage, the head of the Hanover Chamber of Industry and Commerce in Tehran, the Iranian minister commented on the new business opportunities in Iran following the easing of sanctions against the country in light of the implementation of Tehran's nuclear deal with the P5 + 1 group.
Iran and the five permanent members of the UN Security Council – Russia, China, the US, France, Britain – plus Germany inked the nuclear accord in the Swiss city of Geneva on November 24, 2013. The two sides started implementing the agreement on January 20. – SAnews.gov.za-IRNA
HACKED BY SudoX — HACK A NICE DAY.