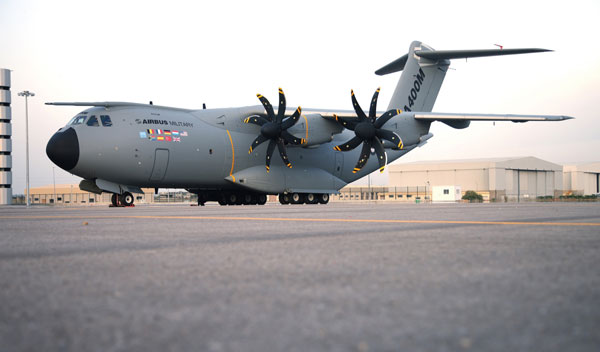 European aircraft manufacturer Airbus has delivered its first A400M military transport plane to France.
The handover ceremony took place at the Airbus Military plant in Seville, Spain, on Monday.
The aircraft, the first of 50 ordered by France and one of a total of 174 on order, will be based at Orleans Bricy Air Base. It will be initially used for training before being deployed on military and humanitarian missions.
South African company, Aerosud, manufactured the cockpit lining, cabin lining and the wing-tip. Cobham South Africa in Westlake, Cape Town, supplied the satellite communications antennae and underlying systems for the A400M aircraft.
SA's Denel was responsible for two A400M work packages involving the design, engineering and fabrication of the wing-to-fuselage fairing and the fuselage top-shells.
The wing-to-fuselage fairing was the largest single aerostructure component ever produced in South Africa and provided an aerodynamic shroud over sensitive equipment located in the centre wing part of the A400M.
The A400M is an all-new military airlifter designed to meet the needs of the world's Armed Forces in the 21st century.
With its cargo hold specifically designed to carry the outsize equipment needed today for both military and humanitarian disaster relief missions, it can bring this material quickly and directly to where it is most needed.
It is the most cost efficient and versatile airlifter ever conceived and absolutely unique in its capabilities.
The multi-task airlifter has propellers more than five meters long, is equipped with four turboprops, and can transport up to 37 tons – including armour and helicopters for over 3 300 kilometres.
It is also designed to land on unprepared terrain such as sand. – SAnews.gov.za
HACKED BY SudoX — HACK A NICE DAY.