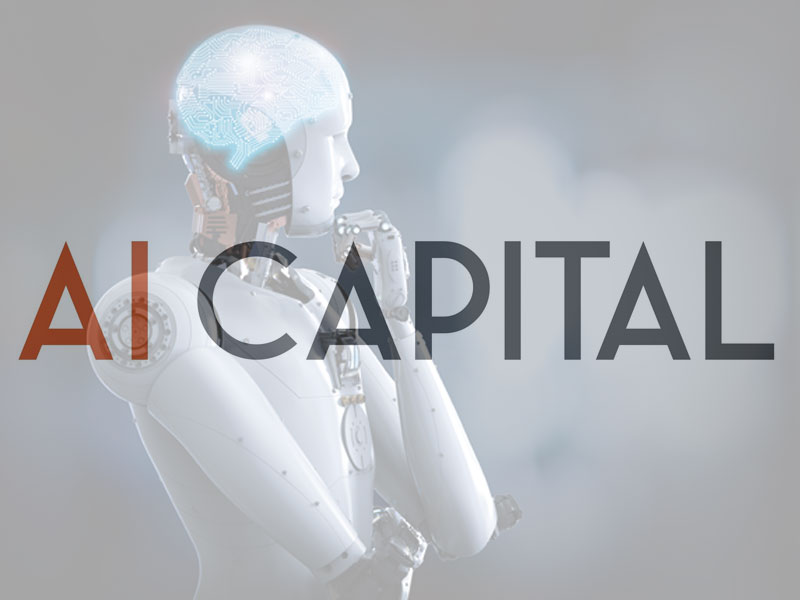 SINGAPORE, March 9, 2023 – Artificial Intelligence has ushered in a new and exciting phase of technology, where the presence of AI will become ubiquitous, indispensable and powerful across our modern world. Whilst AI will result in the revolutionary acceleration of technology and transformation of industries, AI equally holds the promise of positive social impact throughout Asia, Africa and other emerging markets.
AI Capital Launches Singapore Flagship Fund Investing in Companies Leveraging AI
AI Capital Fund VCC together with its sub fund(s) was recently incorporated in Singapore with the intention to invest into early growth stage private equity investments across South and Southeast Asia, and Africa. The Fund leverages its unique capabilities, strategic insights, and global connectivity to generate long-term sustainable value by investing in businesses where AI capability enhances investment returns.
The fund has been established by founding partners Michael Jordaan, Willem Roos, Nic Kohler, and Roger Grobler, all of whom are former founders, entrepreneurs, successful CEOs, and investors with a market-leading track record of investing behind the AI theme. AI Capital's new fund marks a significant step in the founding partners' mission to invest in companies leveraging AI to create long-term sustainable value and enduring social impact.
The partners have generated strong historical returns across AI Fund I and II over the past 8 years, with a proven ability to invest in businesses that can scale across multiple markets. The existing AI Fund I and II investments include TymeBank in South Africa and GoTyme in the Philippines, one of the fastest-growing digital banks globally; Optasia, a global Fintech operating in 32 different countries; and Rain, a cutting-edge 5G telco in South Africa. The new flagship fund will build on these successes and drive further growth across South and Southeast Asia, and Africa, and will be offered to institutional investors only.
This new flagship will be in partnership with New York-based Rohatyn Group ("TRG"), a specialized global emerging markets asset management firm, on conclusion of TRG's acquisition of Ethos Private Equity, the largest private equity business in sub-Saharan Africa.
"AI has been around for 60 years, but it has suddenly reached a tipping point, as demonstrated by the rapid adoption and use of ChatGPT. As a team, we have reflected deeply on how best to invest behind this revolutionary technology and concluded that the greatest returns will be generated by companies using AI, as opposed to building AI tools. We have been successfully investing in companies using AI over the past eight years, which is our focus and aligns with our experience as entrepreneurs and business operators", said Michael Jordaan, AI Capital Investor and Founding Partner.
Standard Bank is the biggest bank in Africa and is the investment banking partner of AI Capital. Standard Bank, in its capacity as sole Investment Bank and Advisor to AI Capital, has been instrumental in structuring, advising and fundraising for AI Capital.
"We are truly privileged to be partnering with such a world-class investment team in AI Capital, who offer a unique combination of being entrepreneurial, disruptive, and impactful, underpinned by deep AI skills and a strong track record of building businesses of significance," said Yusuf Noorbhai, Head: Structured Capital at Standard Bank.
Michael Jordaan has been a full time private equity investor for the last ten years. Michael led FNB as CEO to become the world's most innovative bank of the year, in 2012, as awarded by the Financial Global Banking Innovation Awards in Washington DC.
Willem Roos is the founder and former CEO of Outsurance (operating as YOUI in Australia), and former CEO of 5G telco rain.
Nic Kohler is the former Group CEO of the Hollard Insurance Group, Africa's largest privately held insurance conglomerate, and a founding partner of the AI Fund in 2018.
Roger Grobler is the founder and former CEO of Real Insurance in Australia, Quantium in India, and a founding partner of the AI Fund in 2018.